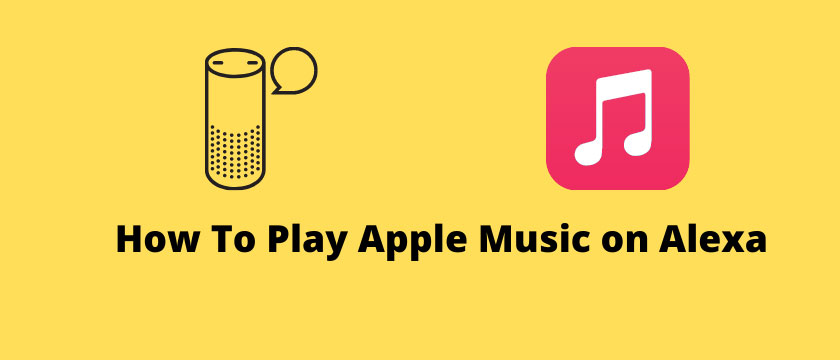 Apple and Amazon both are the most popular platforms for television streaming. When they give you a service together, then it can be superb.
You can easily enjoy your list of favorite Sufi songs stored on apple music on an alone evening. Also, you can make your party night more enjoyable or your particular evening date more romantic. Enjoy your favorite songs fully by playing apple music on Alexa no matter the situation. Although there are various steps to play Apple music to Alexa, you can quickly learn and know about that through this article.
Method 1: Easily Set Apple Music as the Default Streaming Service on Alexa
To play in this method, you may have to follow some steps, those are:
First, open the Alexa app on your Apple iPhone or iPad.
Tap to the three-line there and enter the more option.
Then open the settings option there.
Search in the list and select Music & Product.
Then select the "Link new service" option.
Open Apple Music and select the option of Enable to use.
Read the instruction properly, select the change option, and select Apple Music as the default streaming.
Method 2: Play Apple music using the Bluetooth option
This one is one of the popular methods, and it makes it easy to play music by connecting to another device. However, you can also play music on Alexa by using these techniques which are:
Firstly turn on the Bluetooth option on your iPhone or iPad.
Command your Alexa to pair with your device like "Alexa, connect to my iPhone / iPad".
Place your iPhone or iPad near Alexa to pair easily.
Now go to your Apple Music and play your preferred music easily.
You may keep in mind that you have to unplug your earphones from the iPhone or iPad to enjoy the smooth journey of music.
Method 3: Play apple music with the help of echo
Apply the Apple Music skill in your Alexa. The Amazon skill page can help you to find it. Or you have another option. You can go for the skill section in the Alexa app and search it out.
Here also you have to follow some steps, like:
Go to the lines in the upper left corner of the Alexa app.
You will find the Alexa preference option.
Select the preferred settings.
Select the music and play it on.
Also, you will get to see an option like Link new services. You can choose it and select the apple music icon.
Now login into your Apple music account, but make sure that everything is updated.
Do you know You can use Alexa without saying a single word?
Yes, you can play Apple music also on amazon Echo without saying a word. And to do that, you'll need to turn on a simple option.
On any Echo device with a screen, use the option Tap to Alexa. By doing this, you can control Alexa without speaking. Just touch and play your favourite music.
You can also follow these steps to use Alexa without voice commands:
Go to the setting option in your Alexa.
Select the accessibility option.
Turn on the tap to Alexa.
Conclusion
Now your queries about how to play apple music to Alexa are clear. But if not, then you should visit the helping website of the Alexa programme. However, if you are a premium user, you can directly make apple music the default streaming service from Alexa and enjoy the playlist.
Also Read: